Here is an aerial photo of a 76 acre site in west Wales, little under a decade ago. In 2009 planning permission was granted on this site for nine 'low impact' smallholdings.  At this time this land was degraded, used for sheep grazing and generated an income of the order £2-3000 per year.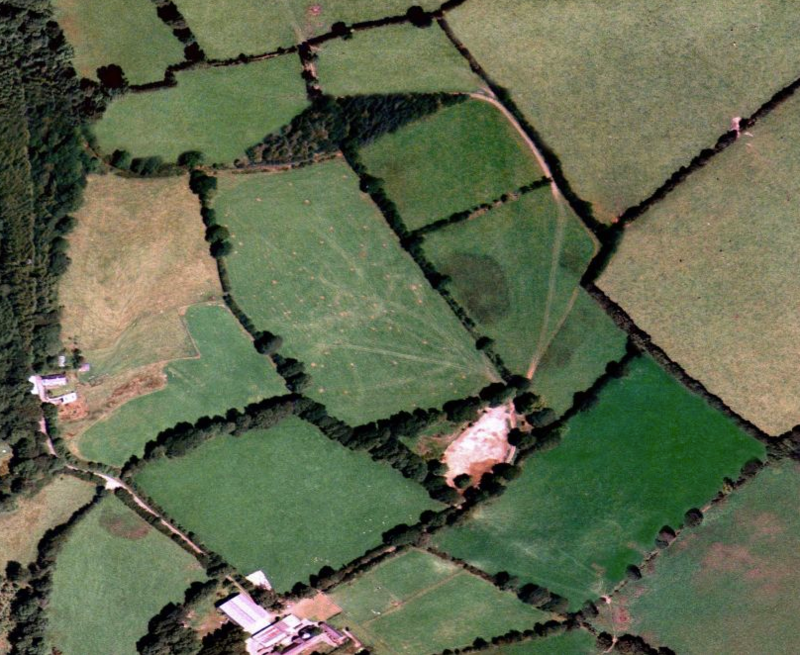 Here's the site more recently, winter 13/14: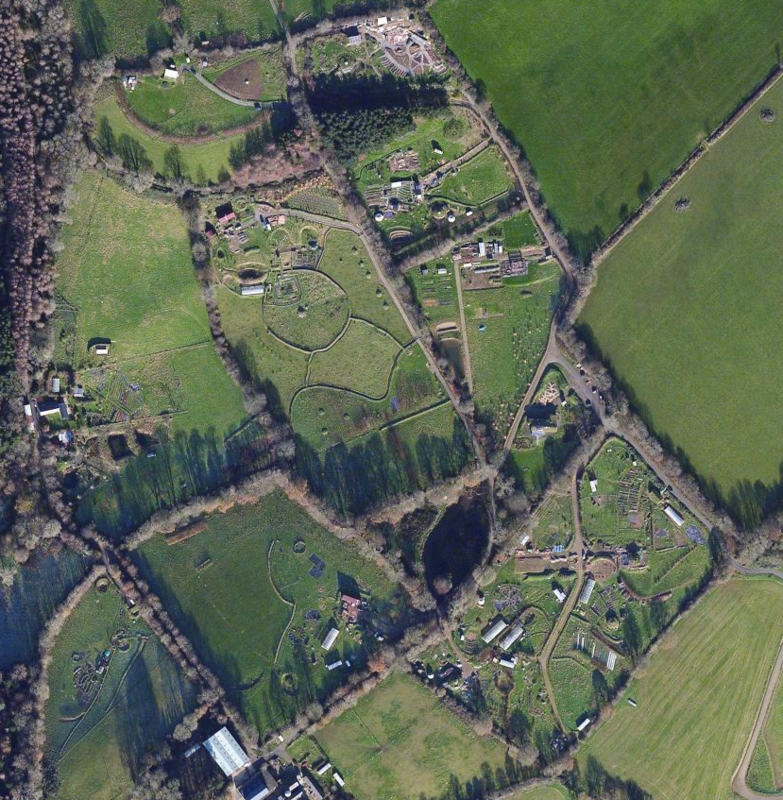 This is the Lammas eco-village. There are nine households living on site, 40-50 people, and in 2015 they collectively derived over £100,000 from the site (around half sold produce/services and half the value of stuff consumed on site). See their latest annual report here:
http://lammas.org.uk/wp-content/uploads ... year-6.pdf
They also have a high degree of resilience. No grid connected electricity or water, firewood heating and grow/rear a significant fraction of their food.  
In the last couple of years three more similar low impact small holdings have been granted in land adjacent to the original site and I believe more land is in the process of being sold.  
Here's a beautiful photo essay (scroll right) of the site:
http://www.joseluisfajardo.com.mx/untitled-gallery#0
There are many videos of the site over last few years on this YouTube channel:
https://www.youtube.com/c/livinginthefuture/videos
Here's the first one:
https://www.youtube.com/watch?v=cakxPwL4uQ0
And here's a '5 year update':
https://www.youtube.com/watch?v=YaJ5sgppXwE
The point of posting this is to show the untapped potential. Wales is over 5 million acres, more than half that land is below 200m and reasonable quality. That leaves potential for many thousand such settlements. Of course not everyone, of course the UK will remain dominated by cities – but a non-trivial fraction of the population could return to rural areas, we could increase the workforce involved in primary agriculture from less than 1% to 10%+, we could increase yields and reduce dependence on high-input agriculture. Lammas shows vast yield improvements can be made when switching from sheep grazing to small scale mixed agriculture. This is accompanied by significant biodiversity improvements.  
I think this project demonstrates one small aspect of the adaptation required for 21st Century Britain.